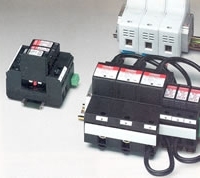 Surge Protection For Power Supplies by Phoenix Contact
Related Technologies:
The AC power feed is the first stage in developing a proper surge protection network. The main power feed is often the pathway that brings high energy lightning surges into a facility. Additionally, utility generated transients will enter here. Therefore, the magnitude and severity of the surge event can be quite high.
About Phoenix Contact
Welcome to the world of Phoenix Contact...a world of electrical connection between conductors and printed circuits boards, a world of automation technology and signal level matching and a world of surge voltage protection. Over 7000 Phoenix employees work in partnership with clients to create innovative products for markets across the world.